Level 3
Posts: 225
Joined: November 18th, 2005, 11:00 am
You Have Been STRIKEN
---
it looked pretty. haven't tried it yet.
(FEAR!)>hahah to ez has been, your now perm ignored since i have embaressed u
(FEAR!)> this coming from the skilless retard who needs to cheat at a game to give his life some meaning... perm ignored child
Stinger241> UNACCEPTABLE RAP.
Stinger241> YOURE DEAD NUNNNEZ NOW SHUT UP
---
first thing i saw when i clicked link was MMORPG and i insta ignored it
-respect to the man in the icecream van-
---
OMG WHERE ARE YOU, COME BACK TO EG
---
hes playing wow with me!
AceRockola wrote:well that settles it, im gay as hell.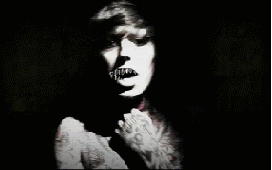 ---
I`m interested to play it, but trying to enter the link. I found error. Please give me another way.
---
---
Who is online
Users browsing this forum: No registered users and 2 guests