?userid in game and copy it to this topic please kthx!

UserId:437697
rk> i dont think coke kills
rk> maybe in longtime abuse
---
UserId:1889509

Got this name couple of years after i started though, used liromeno and leeromeno before.
BOMBED> i dropped out cuz school is gay as fck
BOMBED> education overrated
Sephiroth> wish i could get half naked with my sister n post pics
Sephiroth> it is the truth
---
Level 2
Posts: 74
Joined: January 13th, 2012, 10:28 pm
UserId:4035791

I WIN GG EZ.
vodka> im one of the best lag attachers left in this game
kush finished BaseRace Track1 in 3 m and 18.8 s!
---
Gaz was somewhere right around yours spike. I started Nov xx 1999
---
Taunt> ?userid
UserId:3687888

DreOwnsU> ?userid
UserId:3089511
EGFL 08 - most underrated player
EGDL 09 - Champion (Sam Adams)
EGDL 11 - Champion (Nerd Down)
EGFL 2012 - Champion (DancnFairy)
---
MasterP1> ?userid
UserId:53632

Damn h20 old as dirt, dont have pw to blingbling69 anymore but somewhere around here as i think started same time ish.
---
Dazz!> ?userid
UserId:1

---
eel> ?userid
UserId:2801166
Grid
---
949248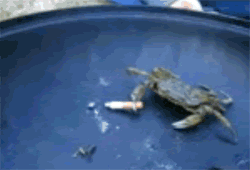 ---
Who is online
Users browsing this forum: Bing [Bot] and 3 guests